Mercoledì 19 settembre dalle ore 17 alle ore 22 nell'ambito delle Giornate Europee del Patrimonio Culturale, si inaugura presso il Museo di Sant'Agostino di Genova la mostra "Existence is resistance. È l'arte che resta". La pittura di Karl Stengel in colloquio con la collezione storica del Museo è un progetto espositivo concepito da Beth Vermeer, Design of the Universe, insieme ad Adelmo Taddei, Conservatore del Museo di Sant'Agostino.
La curatrice della mostra, Beth Vermeer, ha spiegato il felice abbinamento tra l'arte antica e la contemporaneità di Stengel: "La pittura del Cinque e del Seicento con i suoi valori prospettici, luministici, cromatici e quella di Stengel che non è più linguaggio ma piuttosto una sorte di pensiero-immagine, come direbbe Barthes, formano nel loro insieme le fondamenta su cui edificare uno scambio silenzioso tra gli scenari, rivolgendosi ad un pubblico predisposto ad entrare nell'ottica di un'arte in cui la rappresentazione e la creazione sono ancora e poi di nuovo riconciliate."
Il percorso della mostra si snoda al primo piano del Museo con un'ampia collezione di disegni di Stengel allestita nelle tre ali del Gabinetto del Disegno e della Grafica. Venti dipinti sono invece distribuiti in alcuni ambienti al primo e al secondo piano del Museo. L'allestimento avviene su grandi piani d'ardesia, degli espositori monumentali che scandiscono il ritmo degli spazi. Questi inscenano la convivenza tra le sculture e i dipinti storici di vari periodi, facendo riferimento soprattutto alla missione dell'Anno Europeo del Patrimonio Culturale e al suo leitmotiv "dove il passato incontra il futuro" e in particolare alle Giornate Europee del Patrimonio del mese di settembre a venire che esorta vivamente l'arte di condividere.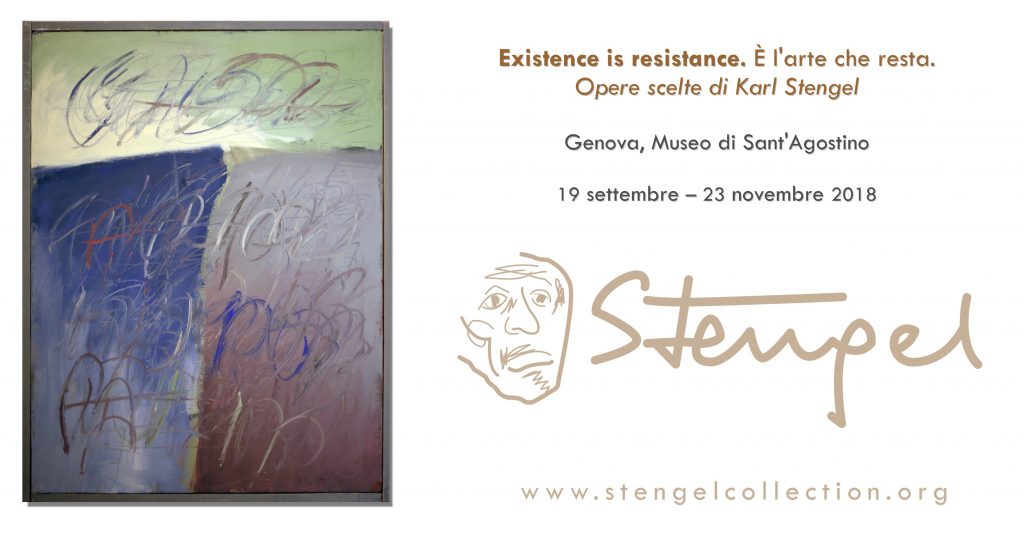 Genova, Museo di Sant'Agostino – 19 settembre – 23 novembre 2018
Piazza Sarzano, 35, 16128 Genova
Ingresso: ORARIO ESTIVO (fino al 7 ottobre) da martedì a venerdì 9-19; sabato e domenica 10-19.30; Chiuso: lunedì – ORARIO INVERNALE (dal 9 ottobre) da martedì a venerdì 9-18.30; sabato e domenica 9.30-18.30; Chiuso: lunedì
Biglietteria: intero € 5,00; ridotto € 3,00 (disabili, ultra 65 anni, convenzionati e gruppi); gratuito (cittadini UE da 0 a 18 anni e la domenica per i residenti nel Comune di Genova, accompagnatori disabili)
Tel. 010 2511263